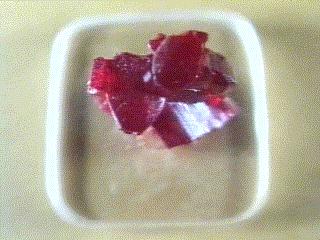 REALGAR
Specimen rea-3
$ 30.00
Dims: 1/2" x 1/2" x 1/4"
Wt: 3 g
Hunan Realgar Mine, Hunan Province, China
Though not complete, this is a gorgeous little thumbnail specimen of Realgar, and would be easily gem-quality if such a mineral could be cut into gems. The crystals are well-terminated, a deep red in color, and remarkably clear. There is no matrix, only Realgar. This is absolutely a thing of beauty!