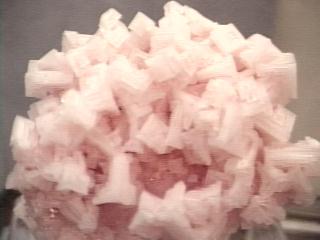 HALITE
Specimen hal-1
$ 35.00
Dims: 5" x 4-1/4" x 2"
Wt: 14.2oz
Searles Lake, California, U.S.A.
This rock salt specimen is an excellent example of the "hopper crystal" form, one that Halite often inhabits. This piece comes with an added bonus: Bloedite, a sodium and magnesium sulfate mineral that forms a bright white crust of tiny crystals.