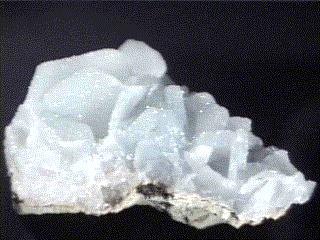 PREHNITE
Specimen pre-1
$ 30.00
Dims: 4-5/8" x 2-1/2" x 2-1/4"
Wt: 11.0 oz
Malad(near Bombay), Maharashtra State, India
with Prehnite! The Prehnite has the obligatory pale green, color, waxy luster and translucence of its kind. The calcite is just plain old white calcite where visible, and rests on a basalt bed. I like it-- it almost has the luster of Smithsonite!