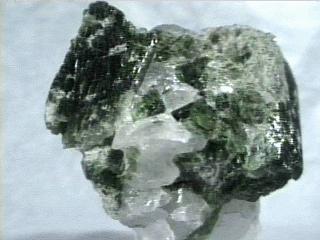 EPIDOTE
Specimen epi-3
$ 48.00
Dims: 3" x 2-1/2" x 2"
Wt: 2.5 oz
Minas Gerais, Brazil
This specimen has some of the best crystal form of our Epidote selection. While not having a complete termination, part of the crystals length is almost whole, showing a beveled edge that upon first glance looks rounded. This specimen is less fractured than most, and thus the crystals show a darker shade of forest green that approaches black in some areas.