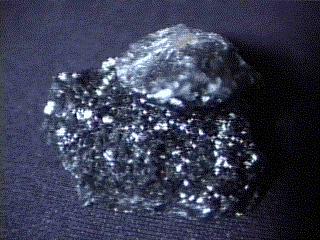 MANGANITE
Specimen man-2
$ 55.00
Dims: 2-1/4" x 1-1/8" x 1-1/4"
Wt: 2.31 oz
Caland Pit, Atikokan, Ontario, Canada
For a small specimen, this piece has disproportionately large Manganite crystals; the largest is over 1/2" long and almost 1/2" in diameter! All are clean and show little damage, and tend to lay low, erupting at angles that are close to being parallel to the matrix. All are black colored, with a bright, submetallic luster, and many show bending and curving along their lengths. Each has a very complex basal termination that can look almost rounded in instances. Hugging the small amount of visible matrix is a bed of tiny quartz crystals that add contrast and an extra sparkle to the piece.